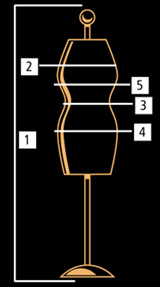 Tailor made
Give us your measurements and we will tailor your product.
Tax Free outside of the European Union
Are you a citizen outside of the European Union? You can shop tax free in our webshop.
T.R.O.T.S op mijn transgenderkind
€16,49 Non EU excl. btw
Description
T.R.O.T.S op mijn transgenderkind is a hardcover, self-help book written by Wilhelmina Woortman in 2017

This book is written in Dutch.

"Has it been converted yet?", Wilhelmina Woortman is told every now and then. Her 13-year-old daughter Emma is transgender. Both are horrified by this question. "None of your business," Wilhelmina would prefer to answer. Inappropriate questions, bullying school children and incomprehension of the outside world, the road to (self) acceptance is long and full of obstacles.

How do you guide a child who is different? PROUD of my Transgender Child is the story of a mother with a transgender daughter. A mother who wants to protect her child from the outside world. She wants to help her grow and flourish. But sometimes encounters its own shortcomings. With this book full of inspiration, tips and the PRIDE method, Wilhelmina Woortman offers much-needed tools to parents, teachers and care providers of transgender children.
All products are handmade in Amsterdam.
Free shipping to United stats of America if u order above €150,00
We can make our products tailor-made for you!