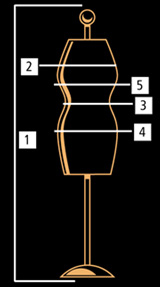 Tailor made
Give us your measurements and we will tailor your product.
Tax Free outside of the European Union
Are you a citizen outside of the European Union? You can shop tax free in our webshop.
Temporary sold out
Enter your e-mail address and we will notify you when this product is back in stock.
Top seamless Kids
€18,14 Non EU excl. btw
Description
Sporty girl's top without seams.
Contains a space for light breast prostheses or pads.
Has a small removable cup.
The small removable cup is very suitable for young girls who are not yet ready for prostheses but want a bit of padding.
Gives a safe but feminine feeling.
You do not have to worry about losing the prostheses.
Sizes 158/164 and 170/176.
Material: Polyamide 92%, Elastane 8%.
Wash at 30 degrees, not suitable for the dryer.
This product is made in Taiwan
All products are handmade in Amsterdam.
Free shipping to United stats of America if u order above €150,00
We can make our products tailor-made for you!