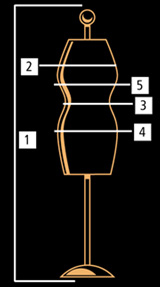 Tailor made
Give us your measurements and we will tailor your product.
Tax Free outside of the European Union
Are you a citizen outside of the European Union? You can shop tax free in our webshop.
Temporary sold out
Enter your e-mail address and we will notify you when this product is back in stock.
Swimsuit binder
€90,87 Non EU excl. btw
Description
The ultimate streamlined swimsuit with a built-in binder that moves with your body, for safe and secure compression while you swim
Details
The Swimsuit Binder is a swimsuit with a built in binder which can be worn in any type of water. The binder is located on the inside of the swimsuit, where an extra layer of elastic fabric ensures a flat chest. We've added a sturdy zipper on the back which makes it easier to take the swimsuit off when it's wet. The built-in binder moves with the body to support the movement of the lungs and ribs.  The fabrics of this swimsuit are designed to withstand salt and chlorine water, which will allow you to swim without worry.
The Swimsuit Binder has shoulder straps and short legs to give a streamlined figure. There is no extra pouch for a penis prosthetic but the suit can be combined with the harness ring or a foam penis padding. Please note that this item runs a little small. The Swimsuit Binder is available in black and dark blue.
Composition
Outer layer: 82% polyamide and 18% elastane. 
Inner layer: 87% polyamide and 13% elastane.
Care instructions
This product can be washed in the washing machine, preferably in a laundry bag. Wash no hotter than 30 degrees and let air dry. NOT SUITABLE FOR THE DRYER.
Designed and developed in Amsterdam, responsibly produced in Europe.
All products are handmade in Amsterdam.
Free shipping to United stats of America if u order above €150,00
We can make our products tailor-made for you!