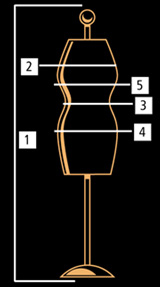 Tailor made
Give us your measurements and we will tailor your product.
Tax Free outside of the European Union
Are you a citizen outside of the European Union? You can shop tax free in our webshop.
Stp funnel
€14,83 Non EU excl. btw
Description
StP silicone funnel.

Designed to be worn in a StP penis prosthesis.

Developed by T'Men's Junkshop in New York.

Suitable for Enzo, Ché and Rio.

Length 12 cm / 4.7 inch, diameter 2.5 cm / 1.2 inch.

Dermatologically tested, suitable for wearing on the skin.

After use, fold the hopper inwards into the shaft.

This product is handmade in New York, USA.




All products are handmade in Amsterdam.
Free shipping to United stats of America if u order above €150,00
We can make our products tailor-made for you!