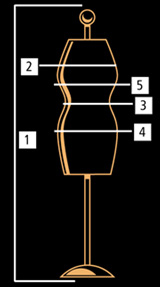 Tailor made
Give us your measurements and we will tailor your product.
Tax Free outside of the European Union
Are you a citizen outside of the European Union? You can shop tax free in our webshop.
Slip Kylie Kids
€23,10 Non EU excl. btw
Description
Beautiful panties with attached waist shaper.
Contains a nonremovable foam padding on the buttocks.
Gives your buttocks just that little bit more in a skirt or a nice tight jeans.
Creates a smaller waist.
Does NOT flatten your penis.
Available in size: 170/176.

Fabric: 90% nylon 10% spandex.

Waist 68-70 cm/ hip: 82-85.




This product is made in China.
All products are handmade in Amsterdam.
Free shipping to United stats of America if u order above €150,00
We can make our products tailor-made for you!