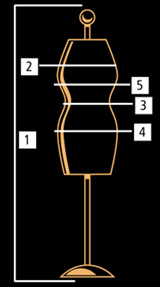 Tailor made
Give us your measurements and we will tailor your product.
Tax Free outside of the European Union
Are you a citizen outside of the European Union? You can shop tax free in our webshop.
Silicone nipple pads
€6,57 Non EU excl. btw
Description
Silicone nipple pads to hide any visible nipples under a binder.

Prevents painful friction of the nipples with an extra firm binder.

Can be attached directly over the nipples by the glue layer.

Won't move during the day

Perfect for everyday use.

Diameter 7cm

.
Only hand wash with warm water and soap. Don't wash in washing machine.
This product is made in China.
All products are handmade in Amsterdam.
Free shipping to United stats of America if u order above €150,00
We can make our products tailor-made for you!