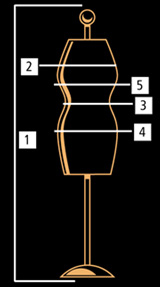 Tailor made
Give us your measurements and we will tailor your product.
Tax Free outside of the European Union
Are you a citizen outside of the European Union? You can shop tax free in our webshop.
Temporary sold out
Enter your e-mail address and we will notify you when this product is back in stock.
Breast prostheses Oval brown
€52,85 Non EU excl. btw
Description
Brown breast prostheses made of 100% medical silicone.
Available in different weight.

Oval 150 Gramms per Breast (A-Cup).

Oval 300 Gramms per Breast (C-Cup).

Oval 700 Gramms per Breast (E-Cup).

Feels very realistic and feminin.
Suitable for swimming.

Be careful with long nails or sharp rings.

To avoid leaking we recommend to be very careful with this product. When you want to transport the prosthetics, wrap them up so that they cannot be damaged.
Available in the colour braun.


Delivery is discreet, sent in packaging that does not reveal the nature of the product.

This product is made in China.

This product has CE certification.
All products are handmade in Amsterdam.
Free shipping to United stats of America if u order above €150,00
We can make our products tailor-made for you!