About us
Who we are
Trans-Missie makes shaping underwear and swimwear for people who sometimes or always want to change gender. Due to the transition of her transbrother, Danaë Kurvers experienced from close up what problems transmen face during their transition. One of these difficulties is that during the hormone treatments transgender people must already start living as the desired sex before they can undergo sex surgery. In short, this means that a transman wants to hide breasts and a transwoman wants to hide a penis.
What we make
Danaë, who was in fashion school in Amsterdam at the time, made the first FtM binder for her brother in 2004. Soon more transmen appeared with the same wishes and she developed the Singlet Binder, the Swimmbinder and the Boxershort. It became Danaë's mission to transform people into the opposite sex in the most comfortable yet effective way as possible. Slowly the Trans-Missie collection was created and now it offers a whole range of products for transmen, transwomen, transchildren and men with Gynecomastia. Varying from slips that hide cocks, bikinis that can hold breast prostheses to binders that hide breasts or a harness that fits a penis prosthesis. The entire collection was created on request and through close contact with the customer. Because we value nature and the environment, our production takes place in Amsterdam and all products are made from materials produced in Germany.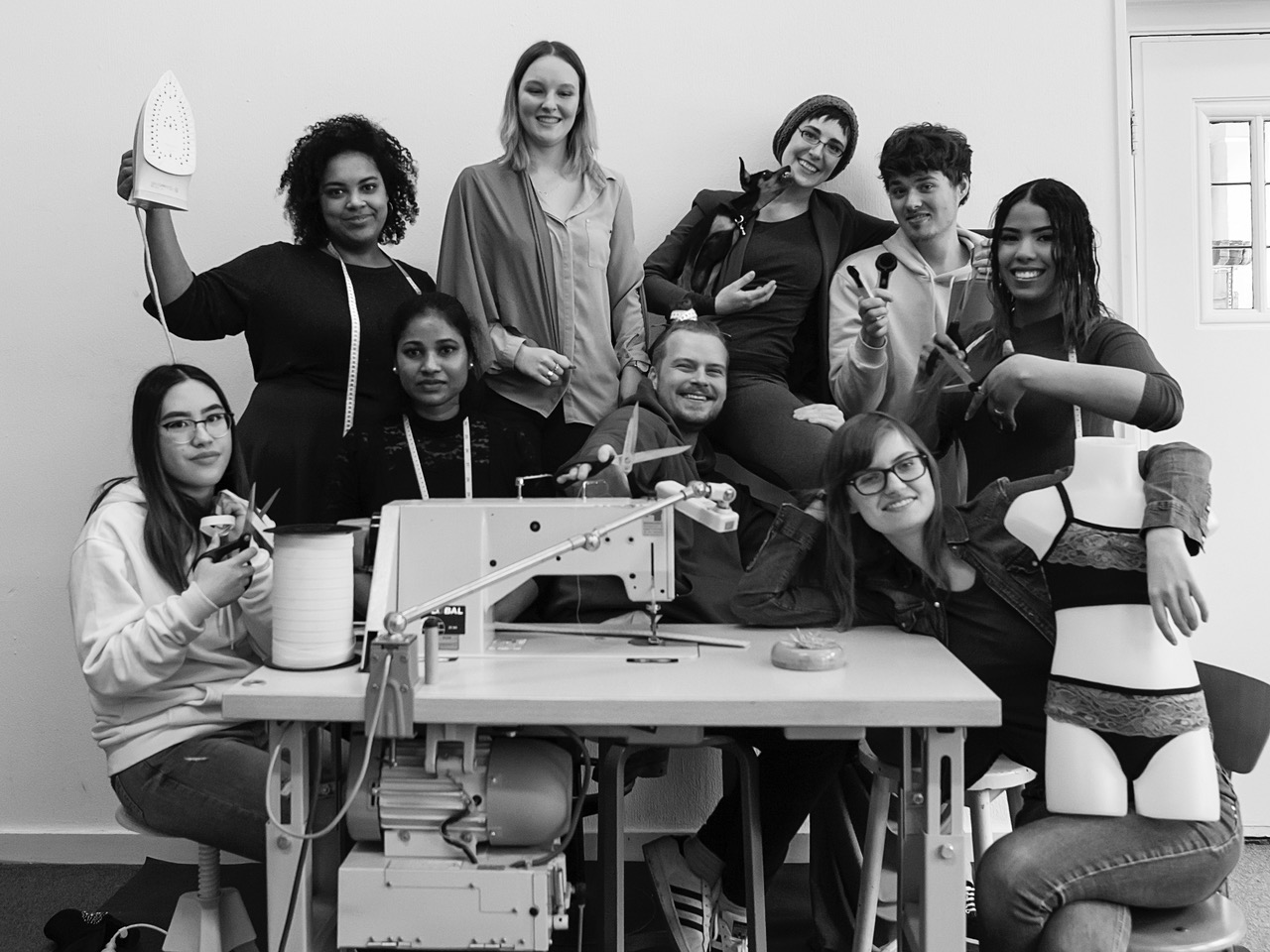 Who we are for
Of course you don't have to be transgender to occasionally want to change into a different gender. People who identify themselves as non-binary, crossdresser, gender-queer, gender-non-conforming, a-gender, gender-fluid, or bi-gender can greatly benefit from our FtM binders or MtF slips. But also if you have a party that you want to go to in Drag or you are looking for a suitable outfit for a character in a performance or LARP event, Danaë Trans-Missie is the right place for you. Do you have a special wish or a different size, just contact us. No problem can't be solved and we can make everything tailor made!