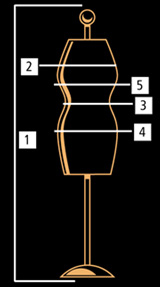 Tailor made
Give us your measurements and we will tailor your product.
Tax Free outside of the European Union
Are you a citizen outside of the European Union? You can shop tax free in our webshop.
Temporary sold out
Enter your e-mail address and we will notify you when this product is back in stock.
Medical tape XL
€24,75 Non EU excl. btw
Description
Light weigt, hypoallergenic medical tape.
Perfect to tape away your breast.
1 rol consists 10cm x 5 meter.
Waterresistant and microporous so your skin will be able to breath.
If you bind your breast: Remove all lotion from the area you are taping with an alcoholsolution. This makes the tape stick better. Only tape the front part of your body, don't go totally arround, you could break your ribs if you do so.
Please be aware that although tape is a very efficient way to flatten your chest you should always be able to move comfortably. Binding to strong could affect your health.
Never use this product longer than 4 to 6 hours in a row.

This product is made in China.
All products are handmade in Amsterdam.
Free shipping to United stats of America if u order above €150,00
We can make our products tailor-made for you!