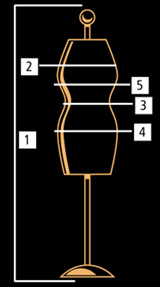 Tailor made
Give us your measurements and we will tailor your product.
Tax Free outside of the European Union
Are you a citizen outside of the European Union? You can shop tax free in our webshop.
Magnetic eyelashes
€6,57 Non EU excl. btw
Description
Beautiful, natural-looking, false eyelashes.
By mini magnets attached to your eyelids.
Available in variant A, natural and portable every day.
Available in variant B, dramatic look suitable for a chic party.
Easy to attach with our eyelash tweezers.
Comfortable to wear.
Very suitable to wear several times.
This product is manufactured in Taiwan.
All products are handmade in Amsterdam.
Free shipping to United stats of America if u order above €150,00
We can make our products tailor-made for you!