Sizing chart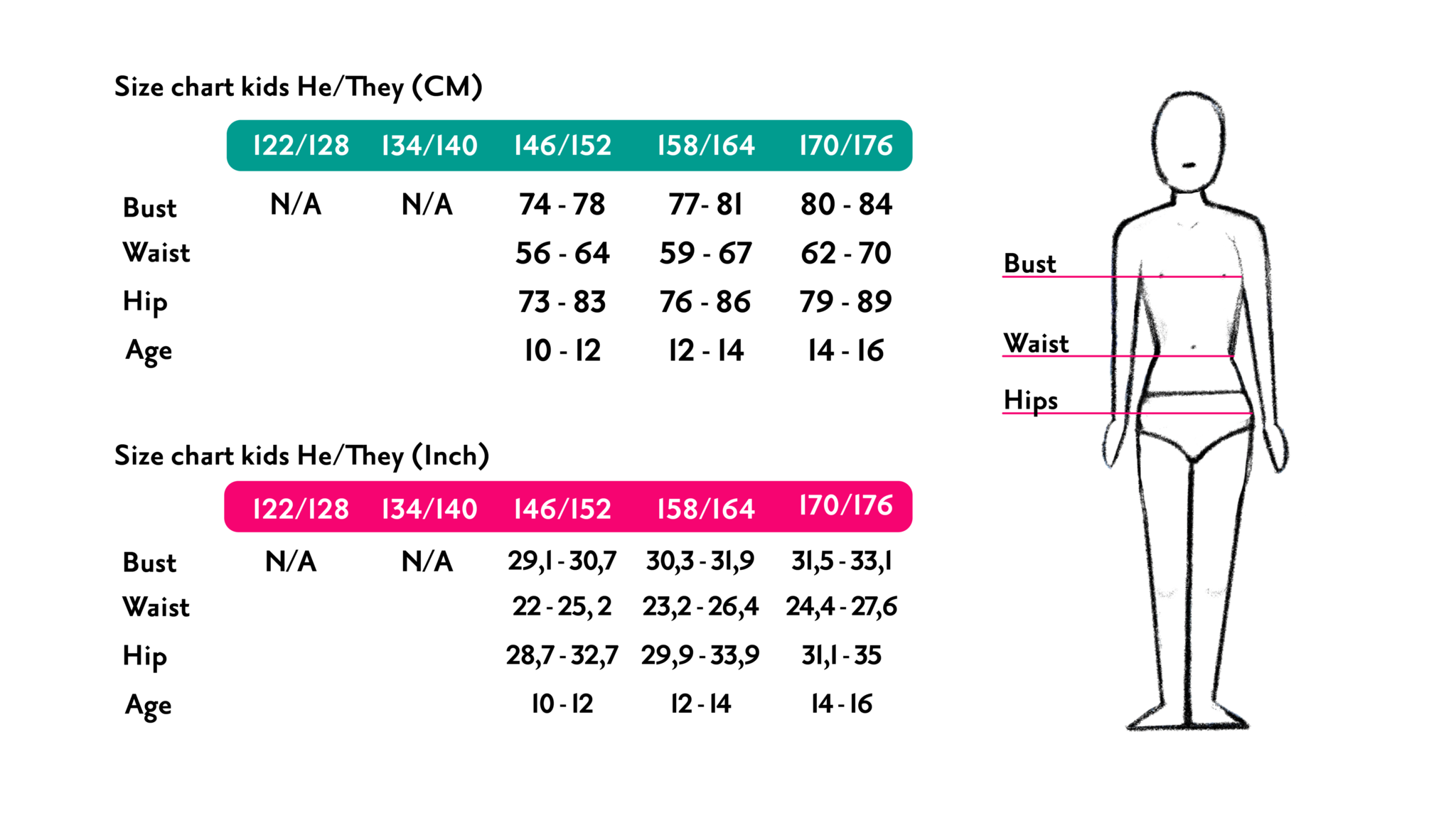 To determine your size based on our size chart, you can take the following measurements:
bust: measure the circumference of your bust over your nipples.
waist: measure the circumference of your waist at the narrowest part of your torso.
hip: Measure the circumference at the widest part of your hips.
Based on these measurements you can find your appropriate size in the sizing chart. 
Tips for taking your measurements:
Wear close-fitting clothing while measuring. This will give the most accurate reading.
Be careful with padded bras and belts that are too tight.
Many tape measures have sizes on both sides. Make sure you are looking at the right side when measuring.
Watch the video below for an explanation.
How do I determine which size and model is best for me?
A firm breast are more difficult to camouflage than a sagging breast. If you have a firm breast, we recommend our extra strong material.
If there's a big difference between the circumference of your chest and the circumference of your waist (your waist is much smaller than your chest), choose the size according to your waist size, not your chest's.
Large breasts are more easily camouflaged in a singlet than in a short top because there simply is more room to divide them.
If you are in  between sizes, we encourage you to consider your shoulder measurements; if you have broader shoulders, definitely go with the larger size.
Do not intentionally go down in size; you will not be able to put the binder on.
Binders are meant to be tight, like a second skin. You should be able to breathe and the material should not be cutting into your skin.
 If your sizes are not in the chart, it is still possible to get a garment made to measure. Fill out your sizes in the size form while ordering the item and we will make it and send it within 3 workdays.
If you have any questions about sizing, please let us know! We are happy to give you some advice.