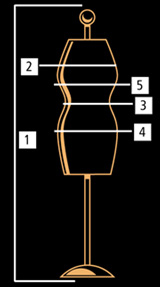 Tailor made
Give us your measurements and we will tailor your product.
Tax Free outside of the European Union
Are you a citizen outside of the European Union? You can shop tax free in our webshop.
Temporary sold out
Enter your e-mail address and we will notify you when this product is back in stock.
Het mooiste dat je kunt worden is jezelf
€17,31 Non EU excl. btw
Description
'Het mooiste dat je kunt worden is jezelf', by Carolien Kruijs and Sandy Kardolus, with illustrations by Jikke Kuiper.
This book is written in Dutch.
Many children know from a very young age that they are a transgender child, sometimes they are only three years old. Research has shown that the younger a child is allowed to be themselves, the more likely they are to be just as happy later on as a child who feels from birth that gender and gender are compatible. That is why it is very important that every child can be themselves and the younger the better.
Carolien Kruijs and Sandy Kardolus of Schiedams LEF interviewed 20 parents and transgender children and young people and bundled all the stories and tips in this book. So that everyone who comes into contact with transgender people personally or professionally can read what is important and where you can get help.
In 'Het mooiste dat je kunt worden is jezelf' you will find experiences from parents and children. The book contains tips and references to organizations that specialize in helping transgender people. 'Het mooiste dat je kunt worden is jezelf' is not only a book full of recognition, but also a must read for anyone who wants to ensure that transgender people can feel safe in our society.
Sandy Kardolus is a social studies teacher and has taught bullying and violence for years. Carolien Kruijs is a teacher and writes books. Together they form the Schiedams LEF foundation.
Schiedams LEF provides classes and workshops on diversity, discrimination and citizenship to schools and professionals throughout the country.
All products are handmade in Amsterdam.
Free shipping to United stats of America if u order above €150,00
We can make our products tailor-made for you!