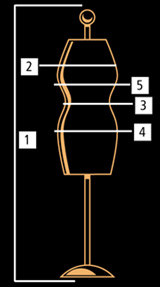 Tailor made
Give us your measurements and we will tailor your product.
Tax Free outside of the European Union
Are you a citizen outside of the European Union? You can shop tax free in our webshop.
Temporary sold out
Enter your e-mail address and we will notify you when this product is back in stock.
Harness ring
€20,62 Non EU excl. btw
Description
Comfortable harness for penile prosthetic, StP or Pack&Play.
Can be worn as a jockstrap and as a string.
Designed so that the prosthetic can be worn on the skin.
You can go to the toilet without having to remove the harness.
You don't have to worry about losing your protheses.
The waistband and straps are adjustable in length so you can adjust it to your own size.
One size fits all.
Available in black, white and beige band, ring is always black.
Ring 1: Diameter 3,5 cm.
Ring 2: Diameter 3,8 cm (for Mr. Limpy Small & Medium).
Ring 3: Diameter 5 cm (for Emisil 2&1, StP1, StP2, StP3, ER01, ER02, ER04, FL02, FL05).
Ring 4: Diameter 5,5 cm (for Emisil ER12).
This product is handmade in our studio in Amsterdam Holland.
All products are handmade in Amsterdam.
Free shipping to United stats of America if u order above €150,00
We can make our products tailor-made for you!