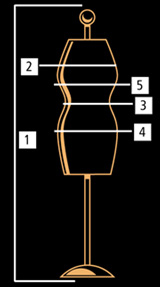 Tailor made
Give us your measurements and we will tailor your product.
Tax Free outside of the European Union
Are you a citizen outside of the European Union? You can shop tax free in our webshop.
Temporary sold out
Enter your e-mail address and we will notify you when this product is back in stock.
Giftwrap
€4,09 Non EU excl. btw
Description
You can choose from 7 different types of wrapping paper.
Add your own personal message to your gift.
We will add a small, handmade, gift to your order!
All products are handmade in Amsterdam.
Free shipping to United stats of America if u order above €150,00
We can make our products tailor-made for you!