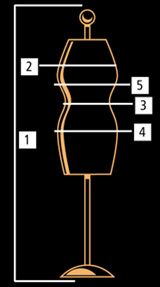 Tailor made
Give us your measurements and we will tailor your product.
Foam self-adhesive hip-pads
Description
Beautiful foam hippads.

Can be stuck to your skin by the glue layer.

You don't have to worry the pads will move during the day.

The pads can be reused.

These pads give a natural feminin curve.
Perfect for everyday use.

19 cm wide and 26 cm high.

Only hand wash with warm water and soap. Don't wash in washing machine.

After washing you can attach the plastic protective layer against the glue layer.

This product is made in China.