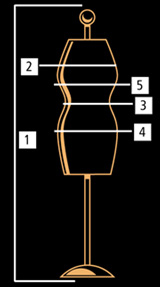 Tailor made
Give us your measurements and we will tailor your product.
Tax Free outside of the European Union
Are you a citizen outside of the European Union? You can shop tax free in our webshop.
Temporary sold out
Enter your e-mail address and we will notify you when this product is back in stock.
Foam penis padding with shape
€15,66 Non EU excl. btw
Description
Penis padding made of foam.
With slight penis shape.
Easy, lightweight and very portable.
Suitable as trouser filling.
Can be fastened with a safety pin to prevent sliding.
Available in beige and black.
The pad provides a natural curve and appearance.
Perfect for everyday use.
Wash by hand only with warm water and soap. Do not wash in the washing machine.
This product is manufactured in China.
Our products are shipped discreetly.
All products are handmade in Amsterdam.
Free shipping to United stats of America if u order above €150,00
We can make our products tailor-made for you!