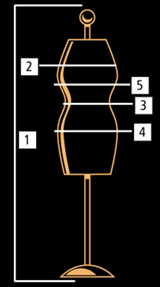 Tailor made
Give us your measurements and we will tailor your product.
Tax Free outside of the European Union
Are you a citizen outside of the European Union? You can shop tax free in our webshop.
Emisil Prosthetic StP1
€330,54 Non EU excl. btw
Description
Emisil is a STP 2&1 circumcised realistic prosthetic.
Can be used for all day packing including during sleep
Emisil is 4 inches/10 cm long and circumference measures 4,7 inches/12cm.
Emisil has a unique inner tunnel that prevents dripping or leaking.

Available in the basic colors vanilla, caramel and chocolate.

Made with 100% platinum healthcare grade prosthetic silicone.
Skin safe for everyday use.

Three silicone layers, each with different softness.

All these three layers together provide an incredibly real feeling.

If you apply pressure to the scrotum, you will see differences in color emerge between the layers.

Movable, floating testicles.

Helps with minimizing bottom dysphoria, when you look down & stand to pee.
Realistic and comfortable to hold thanks to the ergonomic design.
The delivery time of this product can take up to 4 weeks.
Due to the intimate nature of the product returns can not be accepted.
All sales are final. For this same reason refunds are not available.
Delivery is discreet, sent in packaging that does not reveal the nature of the product.
Your privacy is of upmost importance.
f you find it difficult to make a final decision about buying this product. Please contact us for a visit to our workshop.
All products are handmade in Amsterdam.
Free shipping to United stats of America if u order above €150,00
We can make our products tailor-made for you!