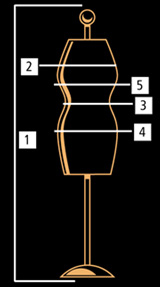 Tailor made
Give us your measurements and we will tailor your product.
Tax Free outside of the European Union
Are you a citizen outside of the European Union? You can shop tax free in our webshop.
Temporary sold out
Enter your e-mail address and we will notify you when this product is back in stock.
Emisil FTM - Penis Prosthetic Repair Kit
€41,28 Non EU excl. btw
Description
The EMISIL FTM Penile Prosthesis Repair Kit contains:
- Alcohol prep pads
- One-component Sil-Poxy Tear-Tab for single use
- Brushes
- Matte powder
- Instructions
Sil-Poxy ™ certified skin safe. Do not apply to the skin in liquid form.
It is best to repair your Emisil in a well-ventilated area with rubber gloves.
Store and use the material at room temperature (73 ° F / 23 ° C). This product has a limited shelf life and should be used as soon as possible.
Repair Instructions:
1. Clean the surface with the alcohol wipes.
2. Apply Sil-Poxy glue to the damaged area.
3. The material will start to cure within 15 minutes. After an hour it is completely hardened.
4. After the glue has dried, use the supplied matting powder.
Delivery time: 4 weeks.
All products are handmade in Amsterdam.
Free shipping to United stats of America if u order above €150,00
We can make our products tailor-made for you!