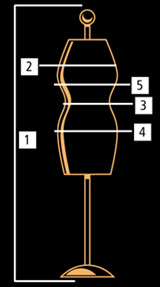 Tailor made
Give us your measurements and we will tailor your product.
Tax Free outside of the European Union
Are you a citizen outside of the European Union? You can shop tax free in our webshop.
Temporary sold out
Enter your e-mail address and we will notify you when this product is back in stock.
Derma-tac Adhesive
€33,02 Non EU excl. btw
Description
Derma-tac ™ silicone adhesive is an adhesive for temporarily adhering silicone and latex make-up prostheses to the skin.
Derma-tac ™ is skin safe and certified by an independent laboratory according to OECD test guideline 439. This test is developed to determine the sensitivity of materials to the skin.
This is a low-odor formula that is cosmetic and non-irritating.
Easy to take with you.
Suitable for swimming and showering.
Easily removable with Derma-tac remover
All products are handmade in Amsterdam.
Free shipping to United stats of America if u order above €150,00
We can make our products tailor-made for you!