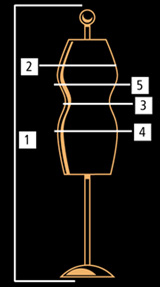 Tailor made
Give us your measurements and we will tailor your product.
Corset
Description
Corset with spiral ribs.

Metal, spiral ribs bend different sides and are stronger, more flexible and give more strength than plastic ribs.

Unique, one of a kind, design.

Material midfront changeant (pink/green) taffeta, side panels dark green satin.

Bust: 84 cm, Waist: 70 cm.

Closure on the back with purple satin ribbon.

Only handwash, not suitable for the dryer.
This product is handmade in our workshop in Amsterdam.

Made of vintage materials. 100% sustainable fashion!
All products are handmade in Amsterdam.
Free shipping in the Benelux
We can make our products tailor-made for you!