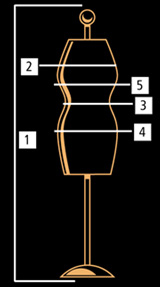 Tailor made
Give us your measurements and we will tailor your product.
Tax Free outside of the European Union
Are you a citizen outside of the European Union? You can shop tax free in our webshop.
Corset
€82,60 Non EU excl. btw
Description
Corset with spiral ribs.

Metal, spiral ribs bend different sides and are stronger, more flexible and give more strength than plastic ribs.

Unique, one of a kind, design.
Wearable from 2 sides, both inside and outside.
Material outer fabric satin (salmon pink).
Material inner fabric taffeta (fuchsia pink).
Bust: 90 cm, Waist: 74 cm.
Closing on front and back with burgundy ribbon.
Only handwash, not suitable for the dryer.
This product is handmade in our workshop in Amsterdam.

Made of vintage materials. 100% sustainable fashion!
All products are handmade in Amsterdam.
Free shipping to United stats of America if u order above €150,00
We can make our products tailor-made for you!