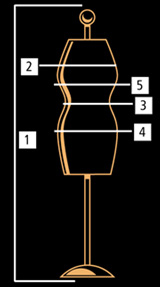 Tailor made
Give us your measurements and we will tailor your product.
Tax Free outside of the European Union
Are you a citizen outside of the European Union? You can shop tax free in our webshop.
Budget Gym Binder
€31,36 Non EU excl. btw
Description
Short, comfortable Gym binder.

The same quality as the normal Gym binder only finished without elastic band.

The same durability as the normal Gym binder only a slightly less chic finish.

Couple of inches shorter than our Short Binder or Basic binder.
Extra low cut back to prevent excessive perspiration.
The same model as our Sport Binder, but in a more densely woven material.
This binder is made of tricot, consisting of 82% polyamide and 18% elastane.
This material is not transparent on the back.
Perfect for a small cup size.
Great for athletes.
Wash at 30 degrees, preferably in a laundry bag.

Not

suitable

for

the

dryer

.

 

Available in different colors

If you have deviating sizes or wishes, you can also have this product tailor made

.
The costs of having a binder tailor made will not be refunded with a return.
This product is also available

in

an

extra strong version.
Strong material

makes

your chest

 

flatter

but

is

also

tighter and

is more difficult

to

pull

on and off.

This product is handmade in our studio in Amsterdam with fabrics produced in Germany.

If

you

need

advice

regarding

the

product,

you

can

contact

us

via

the

contact form.

 



All products are handmade in Amsterdam.
Free shipping to United stats of America if u order above €150,00
We can make our products tailor-made for you!