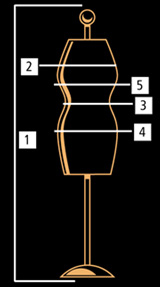 Tailor made
Give us your measurements and we will tailor your product.
Tax Free outside of the European Union
Are you a citizen outside of the European Union? You can shop tax free in our webshop.
Temporary sold out
Enter your e-mail address and we will notify you when this product is back in stock.
Foam self-adhesive breastpads
€17,31 Non EU excl. btw
Description
Beautiful foam breastpads.

Can be stuck in a bra by the glue layer.

You don't have to worry the pads will move during the day.

The pads can be reused.

Perfect for young transgirls who doesn't want a full cupsize yet.
A simple and safe way to enhance your breast and increase cleavage.
These pads give a natural curve and look as real breasts.
Suitable for any bra and any cup size.
Perfect for everyday use.
Only hand wash with warm water and soap. Don't wash in washing machine.

After washing you can stick the plastic protective layer against the glue layer again.

This product is made in China.
All products are handmade in Amsterdam.
Free shipping to United stats of America if u order above €150,00
We can make our products tailor-made for you!