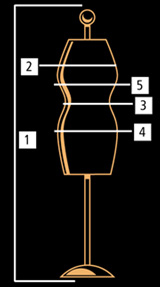 Tailor made
Give us your measurements and we will tailor your product.
Tax Free outside of the European Union
Are you a citizen outside of the European Union? You can shop tax free in our webshop.
Temporary sold out
Enter your e-mail address and we will notify you when this product is back in stock.
Bikini slip
€33,02 Non EU excl. btw
Description
The comfiest gender-affirming swimming bottoms for safe and bump-free tucking, even while you swim
Details
The Bikini Slip is a pair of gender-affirming panties that flattens the penis for a smooth and sleek look while you're swimming. Inside the slip is a strong elastic material that creates this flattening effect. The Bikini Slip makes sure the penis stays in place, allowing you to move freely in the water. This Slip is very useful for people who don't want to use tape for tucking, or who want to tuck for the whole day and still be able to use the bathroom without stress. The Slip can either be worn with a full tuck or a semi-tuck.
The Bikini Slip has a low waist and is cut like regular panty briefs that offer coverage and comfort. The Bikini Slip is available in black, dark blue, and print. Please note that this is not a full bikini - these are just bottoms.
Composition
Outer layer: 82% polyamide and 18% elastane. 
Inner layer: 87% polyamide and 13% elastane.
Care instructions
This product can be washed in the washing machine, preferably in a laundry bag. Wash no hotter than 30 degrees and let air dry. NOT SUITABLE FOR THE DRYER.
Designed and developed in Amsterdam, responsibly produced in Europe.
All products are handmade in Amsterdam.
Free shipping to United stats of America if u order above €150,00
We can make our products tailor-made for you!